Eat for Free at Chatty's!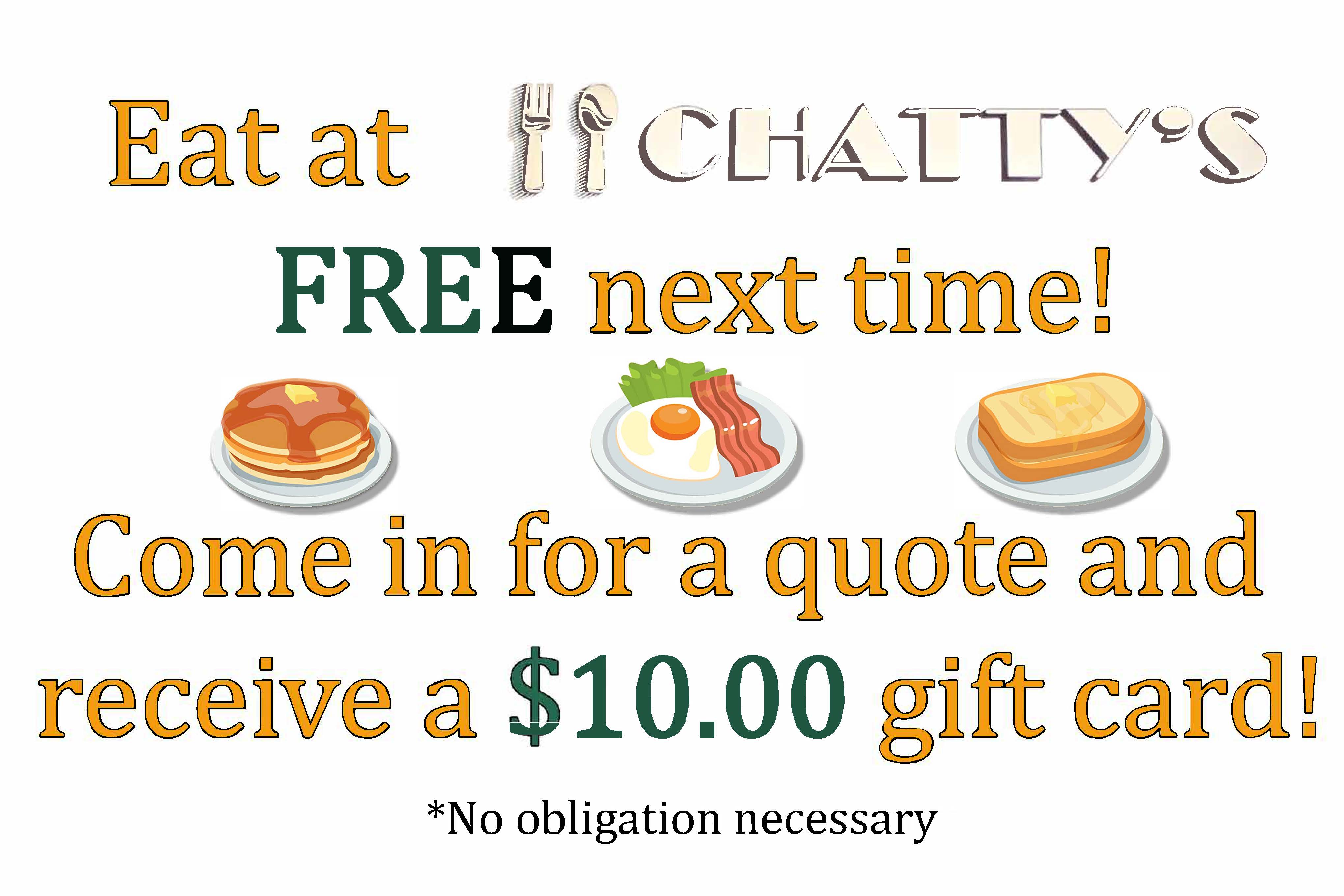 Stop, call or "click" in for any new quote and receive a $10.00 gift card to our neighbor, Chatty's Restaurant!
Already have your insurance with us? Or maybe you just don't want to eat alone? Refer your family and friends for a quote and we will provide both of you with a gift card to Chatty's!
**No Obligation Necessary